Mathematical Thinking for GCSE Work Groups
This Work Group will support teachers in developing their understanding of mathematical thinking, relating to problem-solving and reasoning in GCSE Maths.
Mathematical thinking is one of the Five Big Ideas for teaching maths for mastery.
You will explore what it means for students to get better at mathematical thinking, and what this looks like in the classroom, through experimenting with practical classroom tasks and strategies.
There will be workshops with school-based tasks for participants to complete and reflect upon between each meeting.
What will you learn?
You will:
increase your experience and understanding of the role of reasoning and problem-solving in the curriculum
understand how these are tested at GCSE
understand effective collaborative approaches to embed developments department-wide
demonstrate improved confidence in planning and leading lessons that support deep mathematical thinking
consider next steps for further deepening, developing and reviewing mathematical thinking.
Who can take part?
This is for teachers of KS4 who want to further develop their pedagogical and theoretical understanding of developing mathematical thinking, and practical classroom strategies to explore these ideas.
What is the cost?
The Mathematical Thinking for GCSE project is fully funded by the Maths Hubs Programme so is free to participating schools.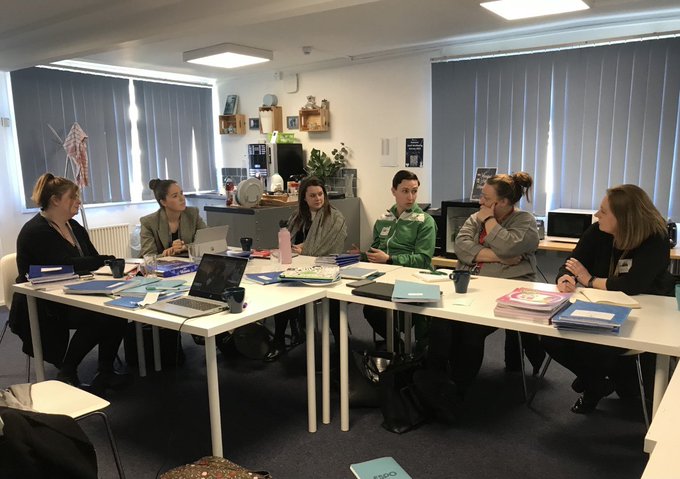 If you are interested in taking part from September 2022, please register your interest below
We would love to work with you!
By continuing to use the site, you agree to the use of cookies. more information
The cookie settings on this website are set to "allow cookies" to give you the best browsing experience possible. If you continue to use this website without changing your cookie settings or you click "Accept" below then you are consenting to this.