A Level Pedagogy Work Group
This Work Group provides support for the effective development of pedagogy in the teaching of A level mathematics.
This project provides national support for the effective development of pedagogy in the teaching of A level Mathematics to support Covid recovery, to enhance the quality of teaching and the conceptual understanding of students, and the development of participants as leaders of A level teaching professional development in their own school or college.
What will you learn?
You will:
be better able to prepare lessons that meet the requirements of the A level (including the overarching themes and the use of technology) and support Covid recovery
support colleagues in your own school/college in embedding themes from the Work Group
be confident to teach aspects of the content (particularly mechanics and statistics)
understand related pedagogical approaches to support Covid recovery.
Who can take part?
The project is aimed at teachers in schools/colleges/departments that want to develop one or more aspects of their A level pedagogy to support Covid recovery.
What is the cost?
The Developing A Level Pedagogy project is fully funded by the Maths Hubs Programme and the AMSP so is free to participating schools/colleges.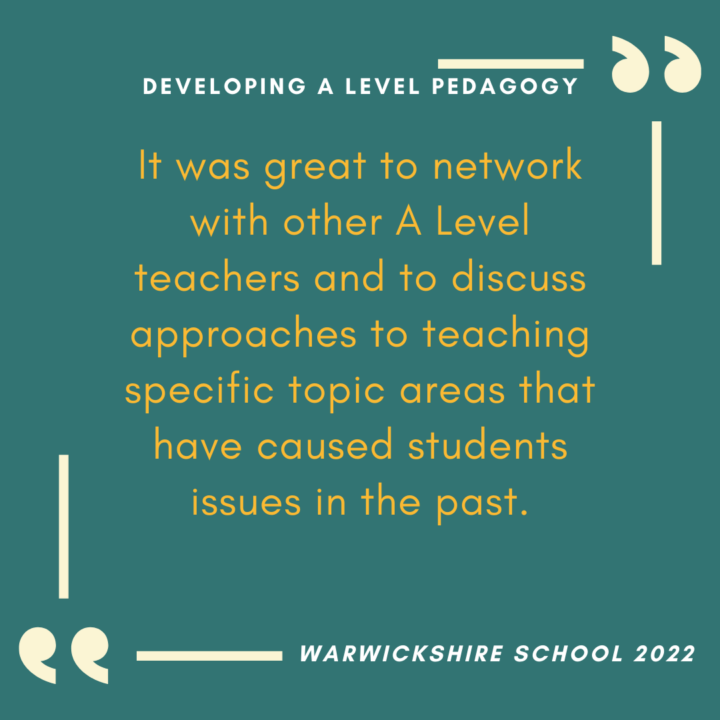 If you are interested in taking part from September 2022, please register your interest below
We would love to work with you!
By continuing to use the site, you agree to the use of cookies. more information
The cookie settings on this website are set to "allow cookies" to give you the best browsing experience possible. If you continue to use this website without changing your cookie settings or you click "Accept" below then you are consenting to this.