Would you like to become a Primary Teaching Maths for Mastery Specialist?
Origin Maths Hub are looking for enthusiastic primary teachers to take part in a fully funded professional development programme leading to the opportunity to develop and work as a Primary Mastery Specialist.
More information here:
https://www.ncetm.org.uk/maths-hubs-projects/primary-mastery-specialists/
Mastery Specialists are classroom-based practitioners who develop expertise in mastery and lead Work Groups to support other schools and teachers locally.
There are currently hundreds of Mastery Specialists across the country supporting colleagues in their own schools and beyond to develop mastery approaches to maths teaching.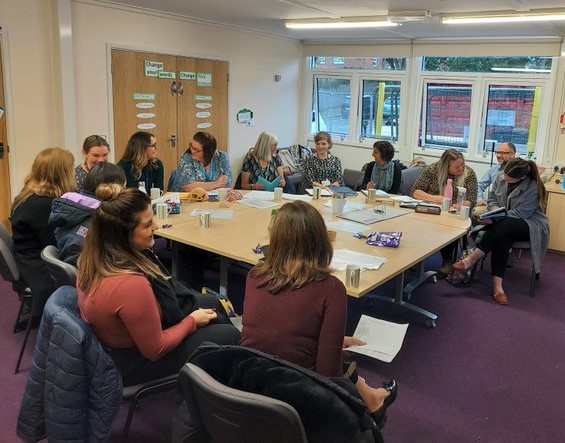 The Origin Maths Hub's culture is one of respect and support. The Hub

spots, fosters and facilities talent and as a consequence is growing and

maturing into a mathematical force of some significance!

LLME 2021
Applications for this are now closed but we still welcome registrations of interest via the form below.
Please don't hesitate to get in touch if you have any queries.
office@originmathshub.tgacademy.org.uk
By continuing to use the site, you agree to the use of cookies. more information
The cookie settings on this website are set to "allow cookies" to give you the best browsing experience possible. If you continue to use this website without changing your cookie settings or you click "Accept" below then you are consenting to this.