A new project has been designed specifically for secondary HoDs.
Participation in the project will enable secondary heads of maths to better understand and implement teaching for mastery approaches across their department, and to develop in their role as leaders of both student learning and teacher professional development.
It will provide an opportunity for you to deepen your understanding of teaching for mastery approaches, of your wider roles, and of your capacity with your colleagues to transform secondary maths learning.
Who can take part?
The project will suit HoDs from secondary schools in any context, whether new or experienced in role. Potential participants might include secondary HoDs:
joining this Work Group at the same time as colleagues in their departments join the Teaching for Mastery Programme as Specialists or Advocates
whose departments are already involved in the Teaching for Mastery Programme
who have members of their department that have been involved in other secondary Maths Hubs projects (Year 5-8 Continuity, Year 7-11 Coherence, Mathematical Thinking)
whose departments have no prior experience of working with their Maths Hub.
What is involved?
This Work Group will consist of several workshops followed in each case by school-based tasks planned to take account of the specific contexts of the subject leaders. Participants will support each other through the sharing of strategies and practice within the context of a vibrant professional learning community.
What is the cost?
The Secondary Subject Leadership project is fully funded by the Maths Hubs Programme so is free to participating schools.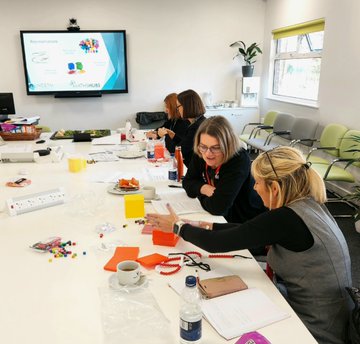 If you are interested in taking part from September 2022, please register your interest below
We would love to work with you!
By continuing to use the site, you agree to the use of cookies. more information
The cookie settings on this website are set to "allow cookies" to give you the best browsing experience possible. If you continue to use this website without changing your cookie settings or you click "Accept" below then you are consenting to this.