This project is designed to support primary early career teachers (teachers in their first two years of teaching) in developing specialist knowledge for teaching mathematics, thus enabling them to understand, teach and support pupils in maths in the classroom.
What will you learn?
You will:
plan and teach a carefully sequenced and coherent area of maths
appreciate the key ideas underpinning the area of maths being taught
understand key principles and approaches associated with teaching for mastery
understand approaches to assess pupils' prior learning, so that learning sequences take this into account
make appropriate use of representations to expose the structure of the maths being taught.
Who can take part?
This programme is designed for primary early career teachers (those in their first or second year of teaching).
What is the cost?
The SKTM Primary Early Career Teachers Programme project is fully funded by the Maths Hubs Programme so is free to participating schools.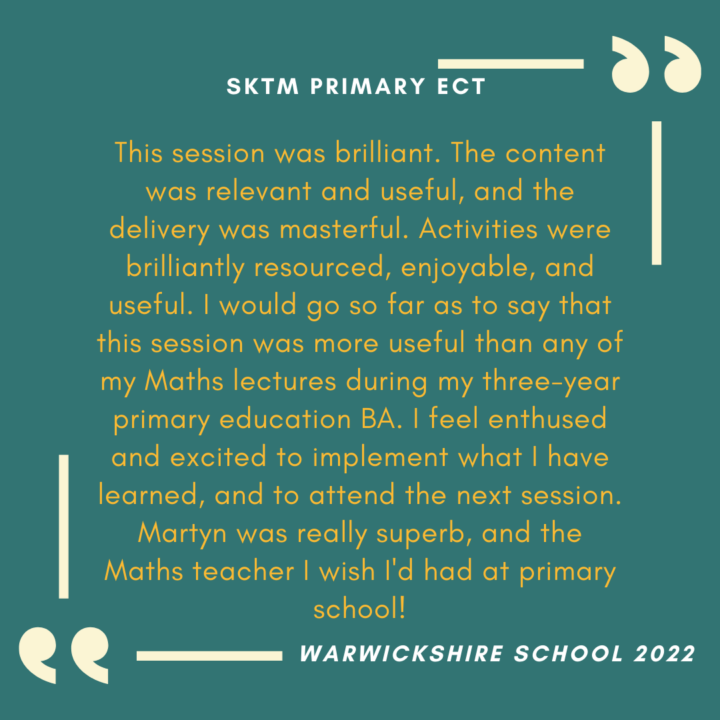 If you are interested in taking part from September 2022, please register your interest below
By continuing to use the site, you agree to the use of cookies. more information
The cookie settings on this website are set to "allow cookies" to give you the best browsing experience possible. If you continue to use this website without changing your cookie settings or you click "Accept" below then you are consenting to this.